We are proud to announce that TeaCups Puppies & Boutique has officially merged with one of South Florida's longest running grooming salons, Pets Are People Too. With a combined 37 years of experience, we are the most knowledgable and prestigious pet boutique around. Specializing in teacup and toy breed puppies since 1999, we provide the best possible care for our delicate babies, and educate our customers on how to do exactly the same. Our new 6,000 square foot boutique offers the best selection of designer dog clothing and accessories for the pampered pooch, as well as professional grooming and boarding services. Your pet is our number one priority here at TeaCups together with Pets Are People Too, and we strive to provide our customers with only the best in a clean, safe, and comfortable environment.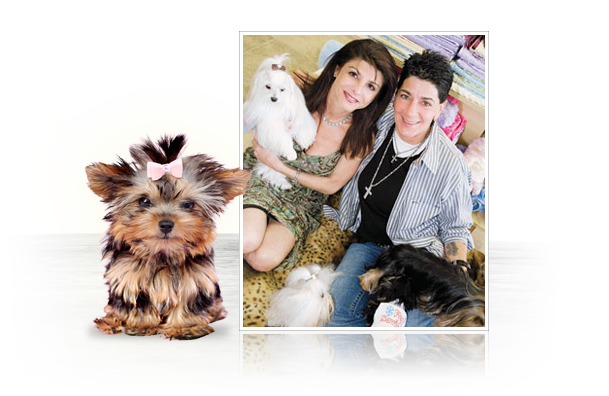 Founded in 1999 by Ms. Eleonora Bonfini, TeaCups Puppies and Boutique was the FIRST company to specialize strictly in teacup and toy breed puppies, along with exclusive designer dog clothing and accessories in the South Florida area. Her passion for animals has led her down a path she never would have imagined in her wildest dreams…
After leaving the brokerage industry for a more relaxed lifestyle, Ms. Bonfini packed up and moved to sunny South Florida to settle in with her 13 beloved family members – her dogs. Shortly after purchasing her house, she was notified by the City of Dania Beach that she was in violation of the Animal Care and Regulation Ordinance, which states that only 3 dogs are permitted per household. She was ordered to surrender 10 of her babies, and of course, she refused. She had to come up with a temporary solution, so she set out to find the perfect little place to house her dogs until she could sell her house and move. After much hunting and rejection, Ms. Bonfini finally found the perfect little spot with a great backyard large enough for her dogs to frolic and play! She got herself a business license…and so TeaCups was born. With little money and much to worry about, she planned to breed a select few of her dogs to help her pay the rent. The day she opened the shop, she made a promise to her dogs that she would only find the best possible homes for each and every puppy that left her store, and they would be her first priority from that point on. She has dedicated herself to learning as much as possible about these little dogs in order to provide the best possible care for them, which includes working in a veterinary hospital for some time. To this day, she has kept her promise.
What makes us different from other pet stores is that we really do care. We take excellent care of our puppies, we have an on-site vet-tech 7 days a week, we screen our customers, we educate them on how to care for their new puppy during a 45 minute orientation, we offer 24 hour customer service, and we follow up with each and every one of our customers after they've taken their puppy home.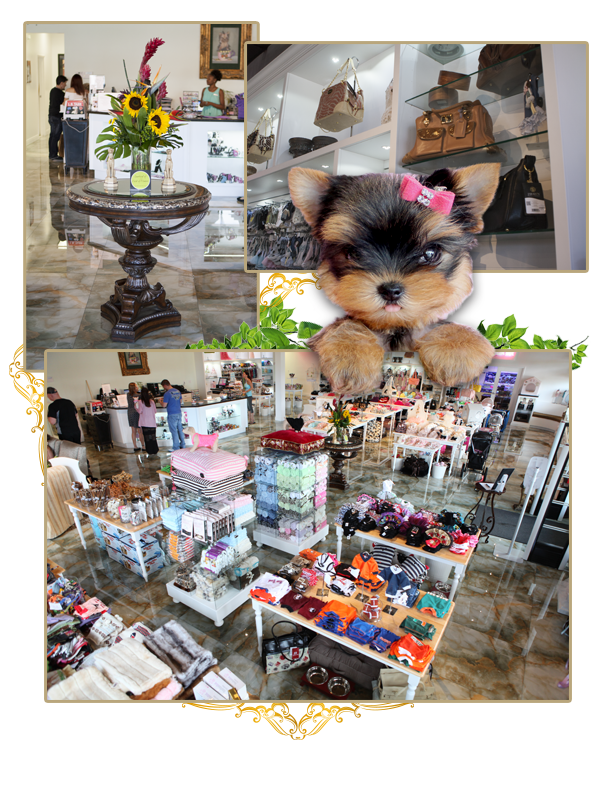 Although Ms. Bonfini now resides in a town which is allowing ALL of her dogs to live with her, TeaCups is still going strong. The shop has become her passion, and she wouldn't give it up for anything in the world – not even the 6-figure salary she was offered to return to the brokerage industry. Her main focus is still the health and well-being of her puppies, as well as the goal to make their stay here at TeaCups as special as possible until they each find loving homes. Ms. Bonfini's ultimate goal is to open up her very own rescue group, "Glimmer of Life," dedicated to caring for sickly puppies in desperate need of surgery, in which would otherwise be euthanized.
Founded in 1988 by Ms. Donna Piro, Pets Are People Too is one of the largest and longest running grooming salons in South Florida today! With the talent of 6 certified master groomers along with friendly customer service, Ms. Piro has set the path for success in the pet grooming industry.
With prior grooming experience and excellent people skills, Ms. Piro moved from Brooklyn to South Florida where she quickly found a job as a mobile groomer for a company known as Dog Masters. She was a big hit! In no time the customers had fallen in love with her, and she became the most requested groomer at Dog Masters. Being the ambitious business woman that she is, Ms. Piro propositioned the owner to let her buy into the company. Hesitant, the owner kept putting her off. Six months later, Ms. Piro had found a little place of her own and opened up shop…and so Pets Are People Too was born. Ms. Piro remembers just sitting around waiting for customers to show. "I remember we used to get only three customers a day. Six months later we were getting fifteen customers a day, and we were jumping for joy," she recalls.
Today, Pets Are People Too takes in seventy to ninety dogs for grooming each business day, and after 21 years, Ms. Piro still loves coming to work. She has built a relationship with each and every one of her customers which has resulted in much of her success and a great reputation for outstanding customer service! She contends to remain the biggest and best grooming salon in the South Florida area!