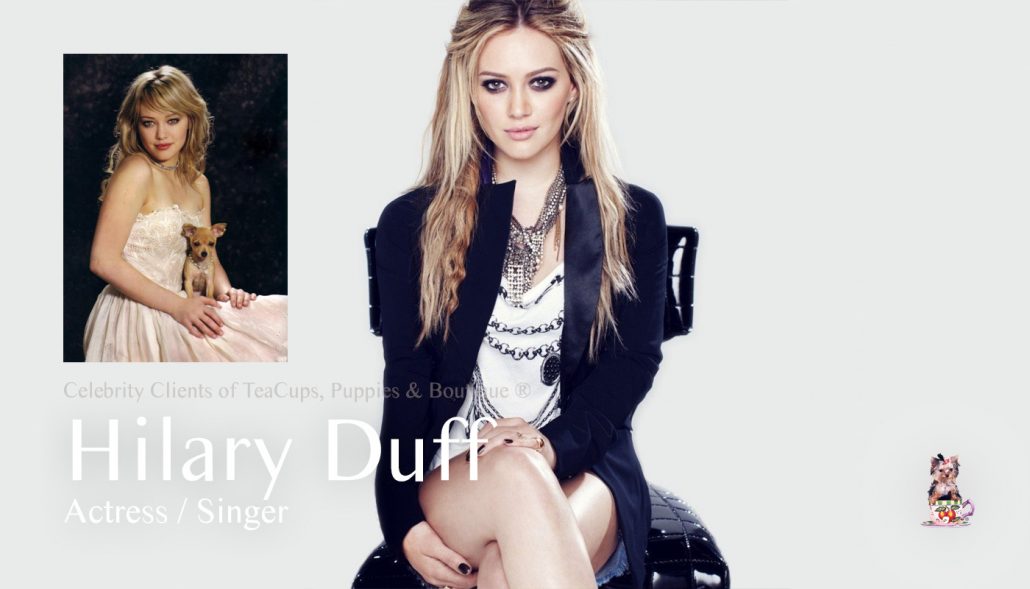 Hilary Duff's adorable Chihuahua, Lola, came pre-spoiled from TeaCups Puppies & Boutique! Upon visiting our boutique with her best friend back in 2005, Hilary fell in love and couldn't resist leaving without Lola and her littermate, who now belongs to her best friend.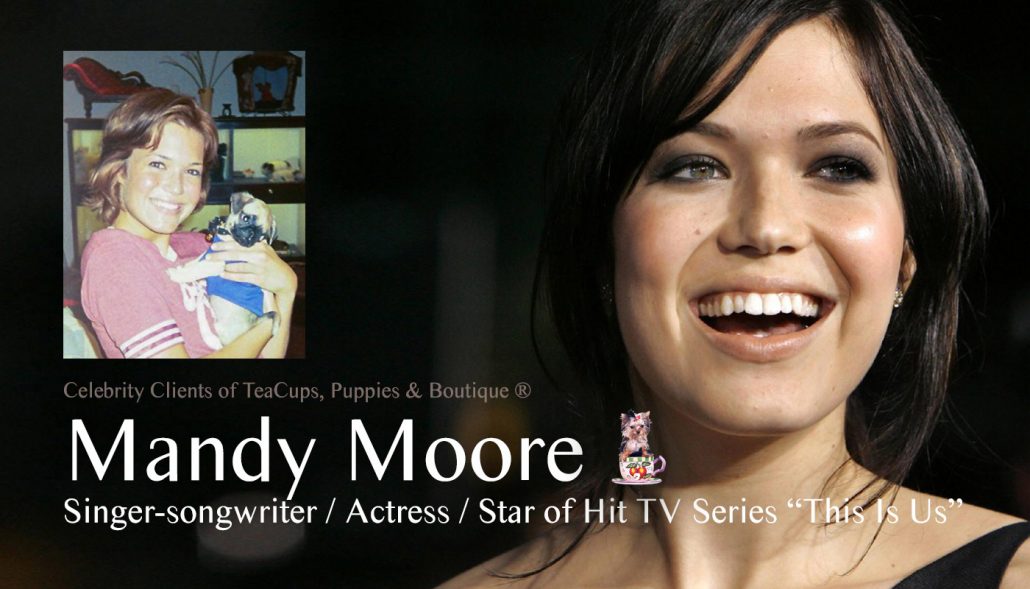 It was love at first sight for Mandy Moore when she visited our boutique back in 2002! She couldn't resist going home without a little furbaby from TeaCups! In fact, Mandy has several dogs, pre-spoiled from TeaCups!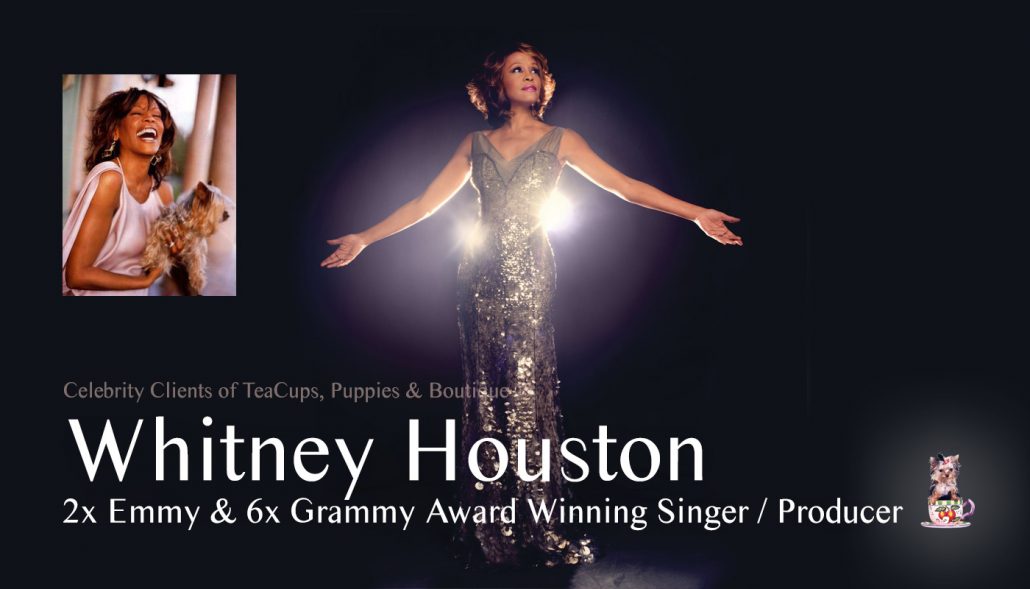 Whitney Houston with her toy Yorkie from TeaCups.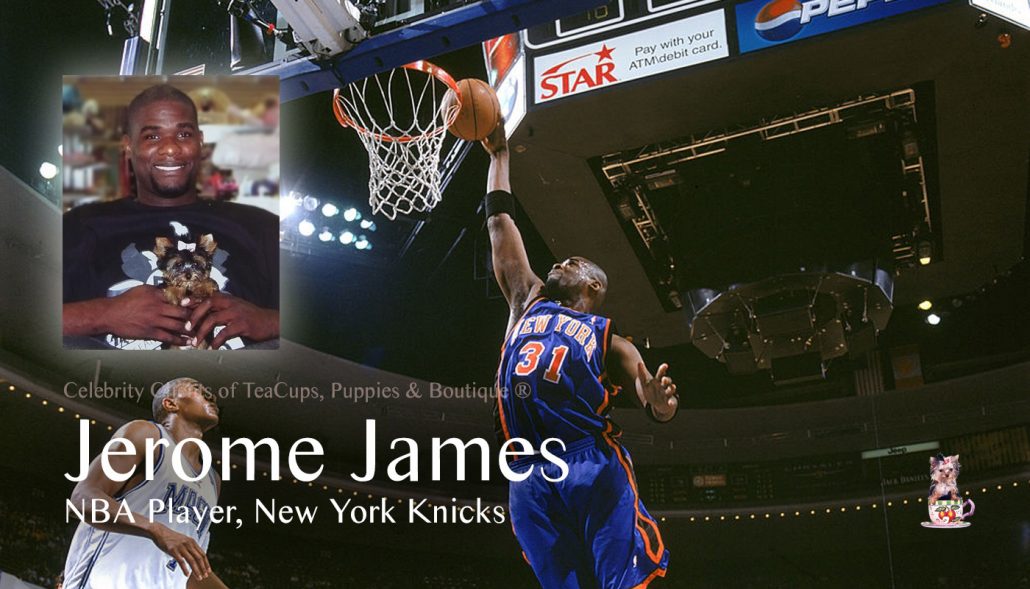 While some professional athletes are making headlines for their taste in the so-called bully breeds, one NBA player has opted for a diminutive terrier.
Pets Are People Too of Pembroke Pines, Fla., frequently caters to a celebrity clientele that comes with being only a half-hour's drive from Miami Beach, but its most recent star sighting was larger than most – by at least a foot.
Jerome James, the 7-foot-1-inch, 280-pound center for the New York Knicks, stopped by July 31, 2007, to purchase a female Yorkshire Terrier, who he named Winnie.
It seems James was so smitten with his puppy, that he went back the next day and purchased two more Yorkshire Terriers. James, who reportedly lives in Fort Lauderdale, Fla., is a frequent customer, according to Donna Piro, owner of Pets Are People Too.